Available for Android and iOS, Trivia League is a free game that will test your knowledge of the world of football.
Video games are a good investment. Either through the world of e-Sports or betting on the creation of a study. This universe has a great demand to feed and that is something that have included people like Gerard Piqué, defender of Barcelona Football Club, who owns the studio Kerad Games. Company that has released its first title: Trivia League.
Developed for Android and iOS this game will be a questionnaire that will try to test your knowledge about the world of football, could not be otherwise considering who owns the developers. The title, which is free, will not simply be a multi-question game, but it copies the dynamics of a football game.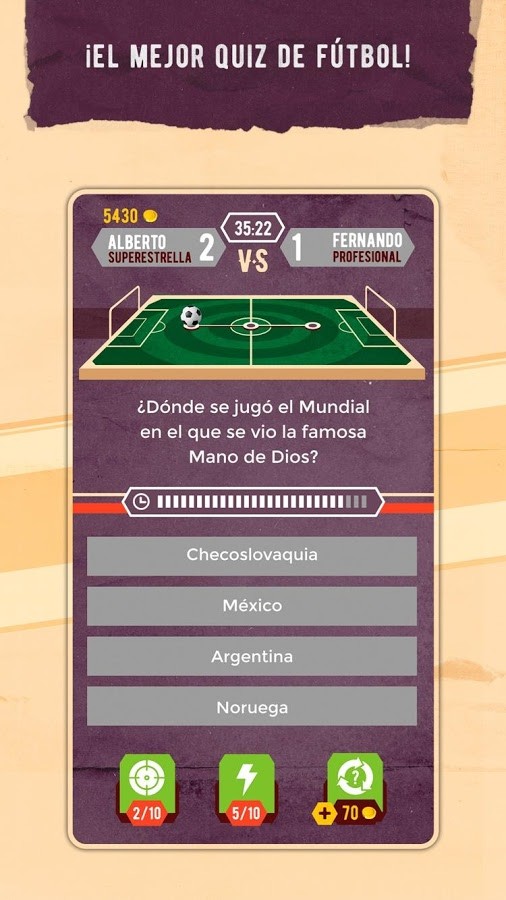 During this encounter with another player of Trivia Legue we will have 90 virtual minutes, three in reality, to go answering several questions related to the sport king. At the end of the game whoever has scored more goals, more questions will be the winner. Faced with the possibility of a tie, the game has planned a system of extra time and a golden goal in case it is extended more than the count the confrontation.
The fact that the studio owner is Spanish does not mean that Trivia Games focuses exclusively on the history of our football. There will also be questions related to foreign leagues. The mission of the game will be to win the most trophies, where of course there is no lack of Champions League.
To ensure success, the game will offer different power ups that will eliminate some incorrect answers and take advantage of the opponent. Ready to be the champion? Trivia Games awaits you.
(Link: www.alfabetajuega.com)